See on Scoop.it – Rights & Liberties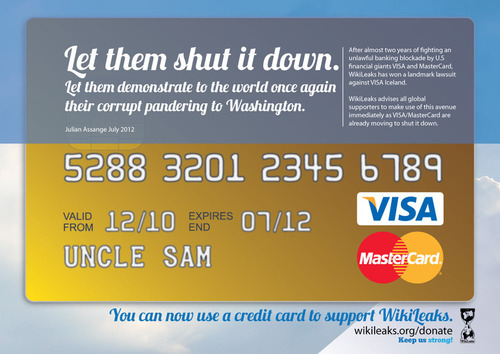 The French credit card system, Carte Bleue, is coupled with the VISA/Mastercard system globally. VISA and Mastercard are contractually barred from directly cutting off merchants through the Carte Bleue system. The French non-profit FDNN (Fund for the Defense of Net Neutrality- Fonds de Défense de la Net Neutralité), has set up a Carte Bleue fund for WikiLeaks.
WikiLeaks advises all global supporters to make use of this avenue immediately before VISA/MasterCard attempts to shut it down.